Editor's note: This is a recurring post, regularly updated with new information.
---
The year 2023 has officially begun, and many travelers have elite status that expires on Jan. 31.
For most of these programs, there's no way to extend elite status after the end of the previous year. However, there is a workaround: You can match your expiring elite status to a competing loyalty program.
Many airline loyalty programs offer the opportunity to match elite benefits from other programs. For example, if you have Delta Medallion elite status that is set to expire soon, you may be able to match it to United. Then, you'll generally receive temporary elite status with the competing program and get the chance to extend it by meeting set flight or revenue requirements.
Here, we'll look at some of the major elite status matches and challenge opportunities you can use before your existing elite status expires.
Preparation and precautions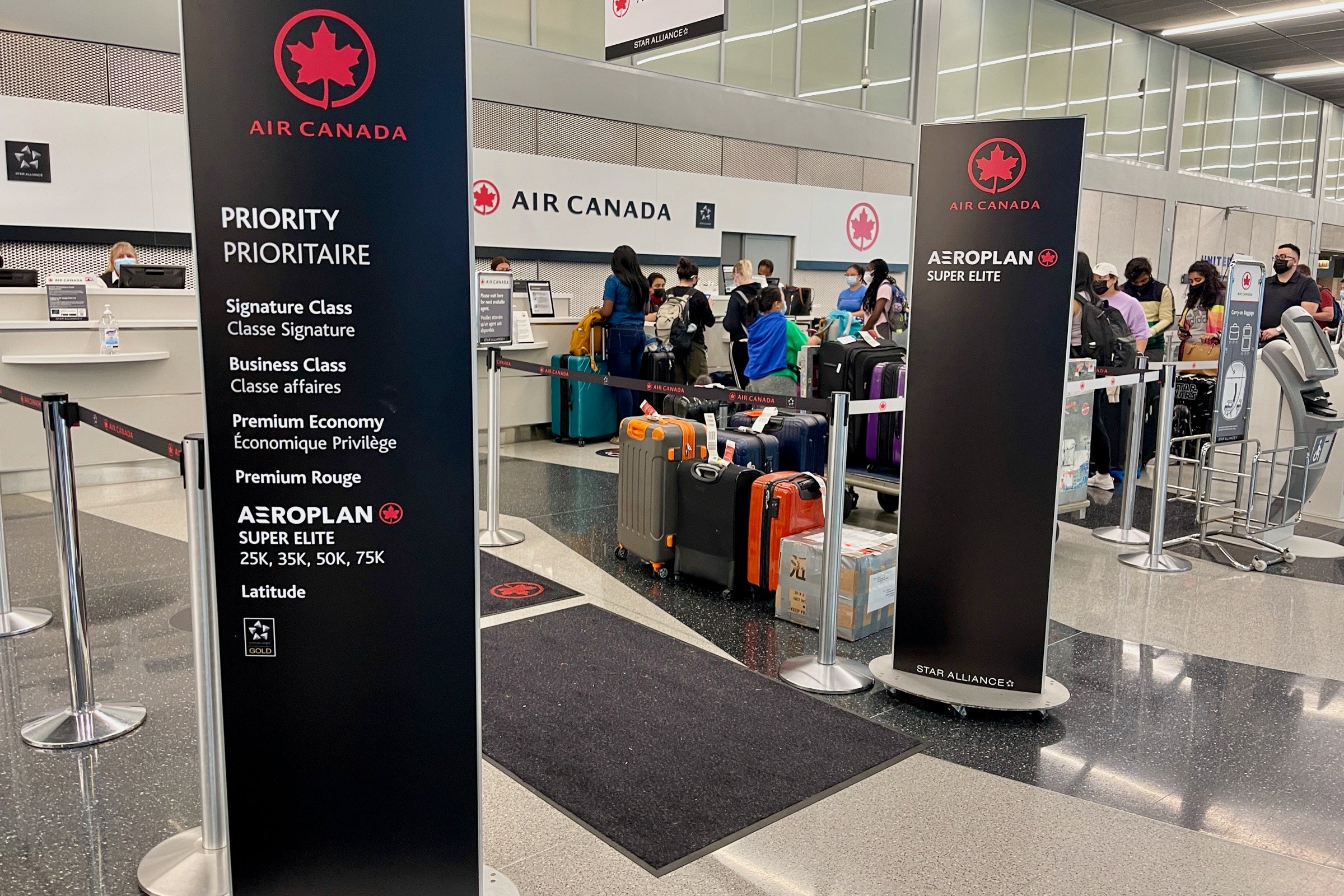 Let's first cover some basic strategies and principles to help you complete a status challenge or successfully obtain a match.
With a status match, an airline will give you an equivalent or lower status tier based on the status you've already earned with a competing carrier's program. The matching airline will ask for proof of your status, usually via a photo of your membership card and a mileage statement showing your recent activity.
Warning: A Photoshopped or HTML code-altered credential only risks getting you in trouble with programs. It could lead to more severe consequences, like losing your account altogether. It's not worth it, so don't try it.
With a status challenge, an airline may or may not require you to have status already. The carrier will specify the number of elite qualifying miles you must earn — and sometimes elite qualifying dollars you must spend — in a given time frame to achieve a specific elite tier. Some challenges have different qualifying requirements for each status tier, and others even let you enjoy temporary status during the challenge period.
It's important to understand exactly how the status challenge you enroll in works. You should always double-check which qualifying miles, dollars and segments count toward the challenge. For example, cobranded credit cards that help you earn status are sometimes excluded from status challenges.
Additionally, partner airline tickets are not always eligible for status challenges. With the often complicated formulas required to decipher these earnings, double and triple-check your research when planning your challenge strategy.
Related: Is airline elite status still worth it?
Sometimes status matches and challenges are targeted to specific members. Ensure your email preferences are set up to receive all offers available and follow TPG to know when the occasional non-targeted status match appears.
Here are a few other things to keep in mind:
Most status challenges and matches are limited to once per lifetime per account. United Airlines and Delta Air Lines are notable exceptions — they offer them once every five and three years, respectively.
You generally can't match status from another airline in the same alliance.
Try to complete a match or challenge after June so you can enjoy status the rest of the year and hopefully have a chance to keep it through the following calendar year. (You should read the terms to be sure this works on the specific carrier). That said, this isn't possible if your status is expiring at the end of January.
Keep an eye on airline mergers and acquisitions so you can strategically complete a status match or challenge with the airline being absorbed. This will hopefully grandfather you into status with the new airline.
Airlines don't always publicize their status match and challenge opportunities. Many phone calls and emails to generic "contact us" addresses are often necessary, as is checking sites like StatusMatcher. For programs where an official status match opportunity is not made publicly available, your experience may differ from other flyers — since whether or not you get matched may depend on the agent who processes your request.
Now, let's look at the current status match and challenge options across the major airlines.
Related: Credit cards that can help you earn airline elite status
Alaska Airlines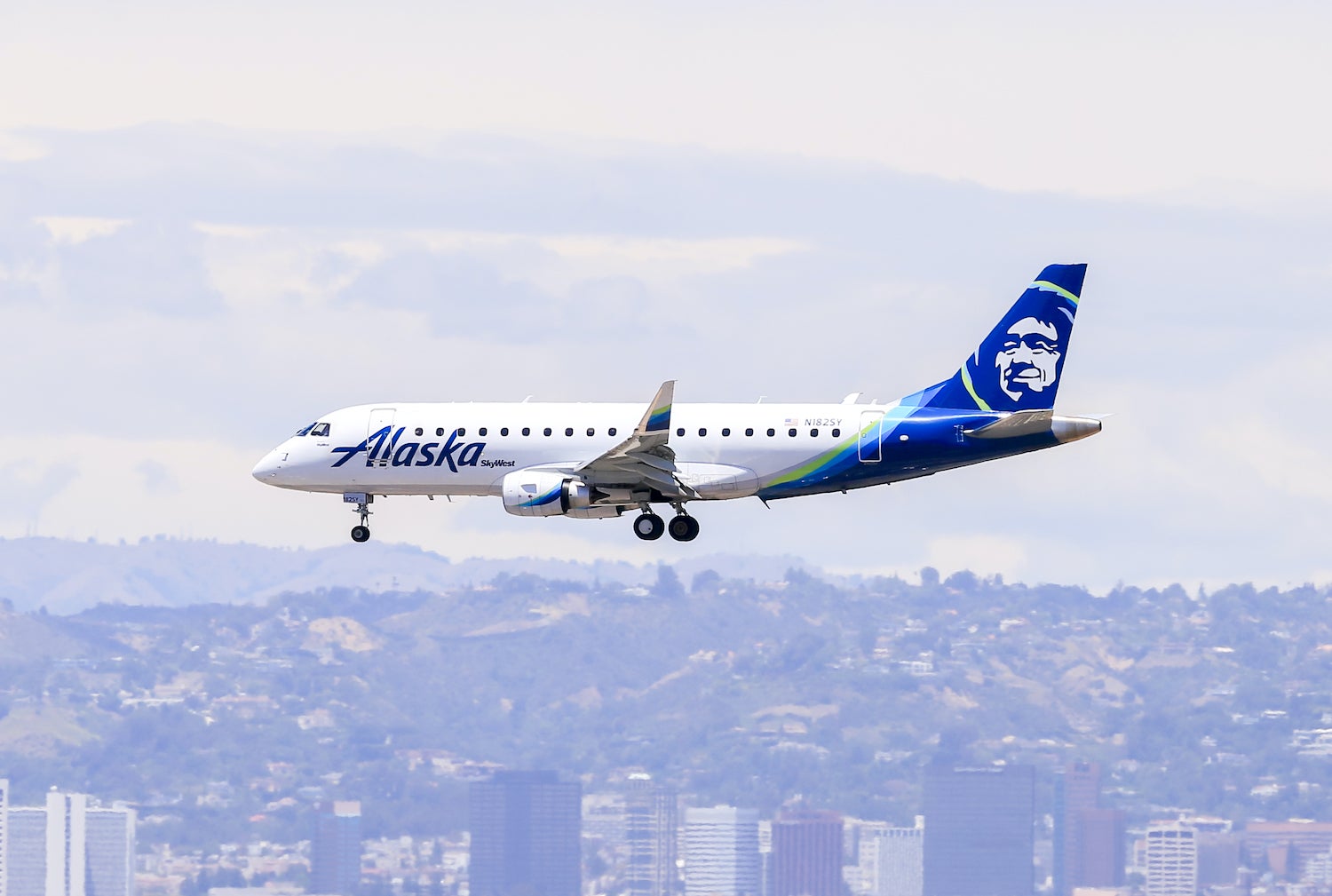 There once was a time when Alaska Airlines would outright match status from competing carriers, no questions asked. However, status matches now include a challenge component.
When you request a status match, you'll receive a corresponding status level in Alaska's Mileage Plan program for 90 days. To keep the status after this period, you'll need to fly a certain number of miles on flights marketed by Alaska Airlines and operated by Alaska Airlines, Horizon Air or SkyWest Airlines, depending on what tier you're matching to:
MVP: 5,000 miles.
MVP Gold: 10,000 miles.
MVP Gold 75K: 20,000 miles.
Unfortunately, there's no status match opportunity to Alaska's MVP Gold 100K tier.
To submit a request, head to the dedicated status match page and upload a screenshot of your current competing mileage statement with your name, status, and miles earned this year or miles flown the prior year to earn elite status.
If you're matched to MVP Gold 75K, you're not eligible for the 50,000 bonus miles associated with qualifying for MVP Gold 75K status. However, matches to Gold and Gold 75K do include nominations for Gold Guest Upgrades, and lounge day passes. MVP Gold 75K MVP nominations will be available after the member has met the flight requirement during the initial 90-day period for the respective elite status.
Note that if you request by the end of June and complete the requirements, you can keep your new status through the end of the calendar year. If you start your status match on or after July 1, your status will be valid through the end of the following year. So if your status isn't expiring at the end of the month, consider waiting until the middle of the year to request a match.
Related: What is Alaska Airlines elite status worth?
American Airlines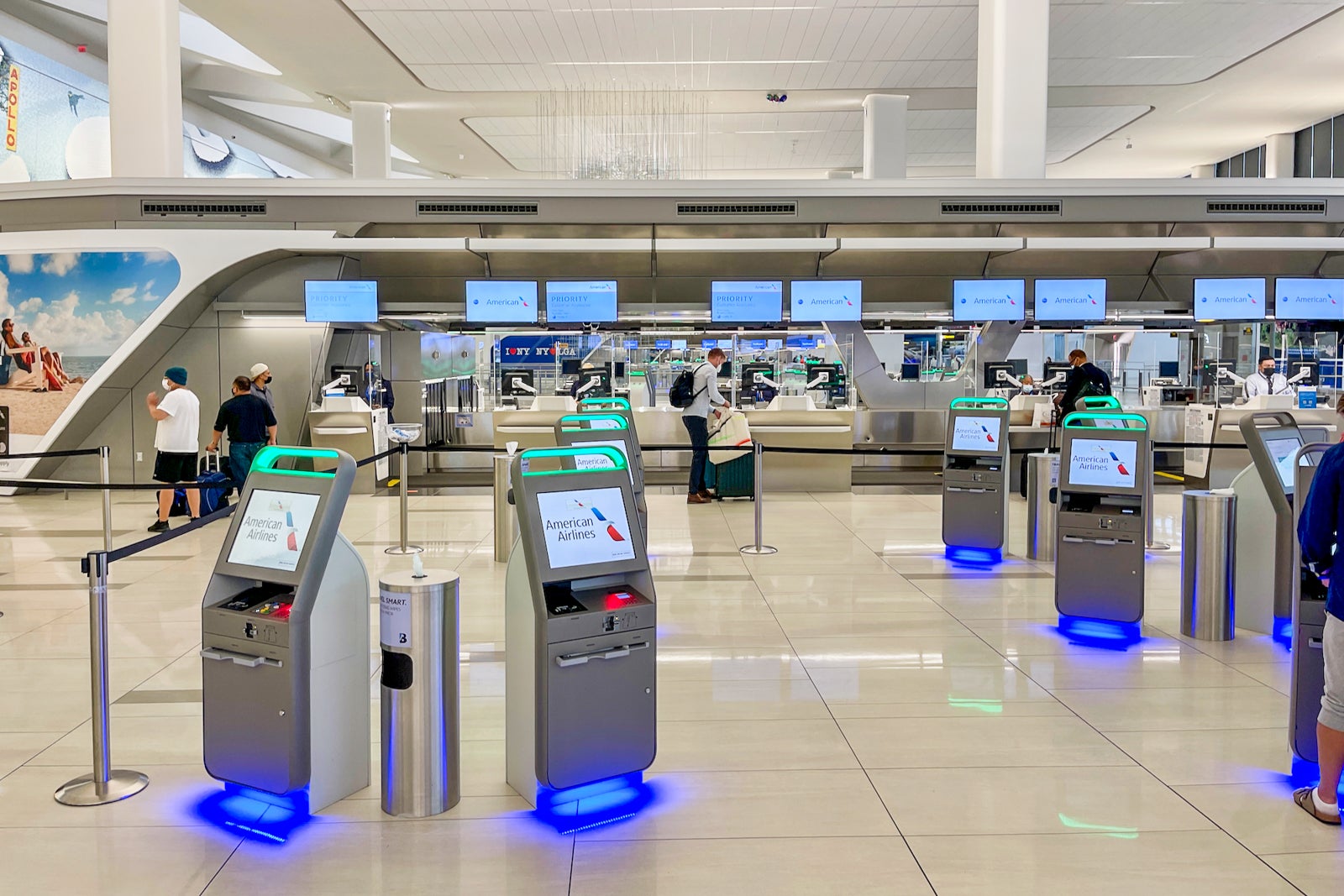 American uses Loyalty Points as its elite status metric. In October, American unveiled its status challenge program "Instant Status Pass."
To register for a status match, check under the "Promotions" tab of your AAdvantage account homepage or contact the AAdvantage customer service center (800-433-7300). The American representative will provide details of your personalized offer.
When you register for a challenge, you will receive details on what your offer entails; you will also be charged a co-pay, based on various factors including your current status with American and your historical flying patterns with American.
American's revamped status challenge will now be organized into three phases, each consisting of a four-month period; the first phase begins as soon as you register. During this time, you'll instantly start enjoying the benefits of the status tier you signed up for.
To extend your temporary status for another four months, you'll need to earn a prorated amount of Loyalty Points, equating to roughly one-third of the full, yearlong requirement.
AAdvantage Gold: 10,000 Loyalty Points.
AAdvantage Platinum: 25,000 Loyalty Points.
AAdvantage Platinum Pro: 42,000 Loyalty Points.
AAdvantage Executive Platinum: 67,000 Loyalty Points.
During each four-month phase, you will need to earn Loyalty Points through qualifying activities with American or its flying and non-flying partners as well as from cobranded credit card spending. All activities will count toward your status challenge.
Ultimately, whatever status you strive for depends on how many Loyalty Points you earn in the first phase. Regardless of which status tier you registered for, you'll begin the second phase with the status benefits you unlocked in the previous phase.
Related: Quick points: How Hyatt and American loyalists can earn more rewards by linking accounts

Delta Air Lines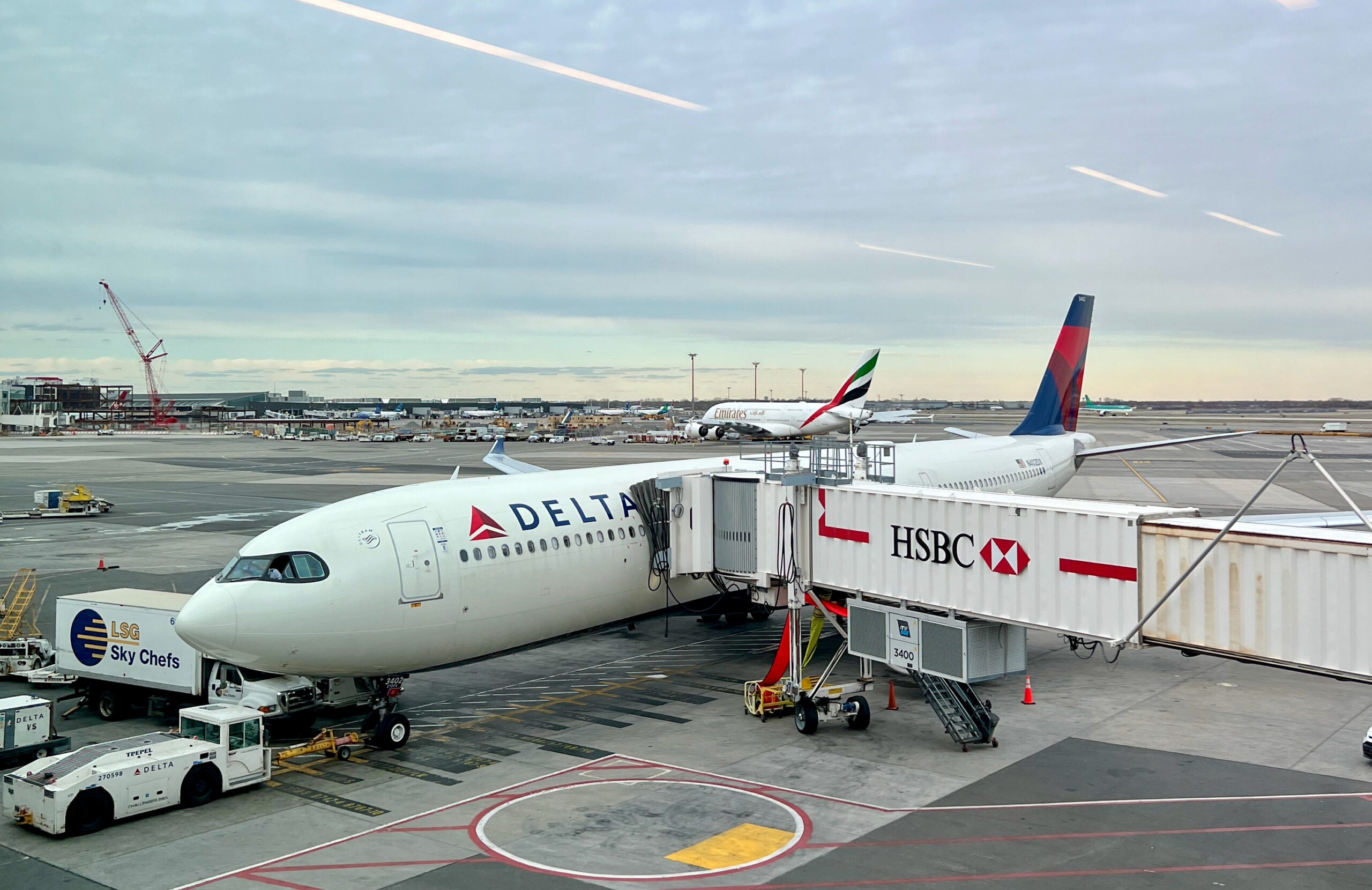 Delta has a public SkyMiles Medallion status challenge landing page where you can upload proof of your current status with a qualifying airline and request a challenge.
Each status tier requires you to earn a set number of Medallion Qualification Miles or Medallion Qualification Segments and Medallion Qualification Dollars. For example, those matching to Platinum Medallion status need to earn 18,750 MQMs or 25 MQSs and $2,250 MQDs during the 90-day status match period.

If you meet the requirements, your status validity depends on the date you registered for the status challenge. If you start a challenge on or after July 1, 2022 through June 30, 2023, and complete the requirements, your Medallion Status will be extended through January 31, 2024. If you request a match on or after July 1, 2023, your status will be extended through Jan. 31, 2025.
Related: What is Delta elite status worth?
Frontier Airlines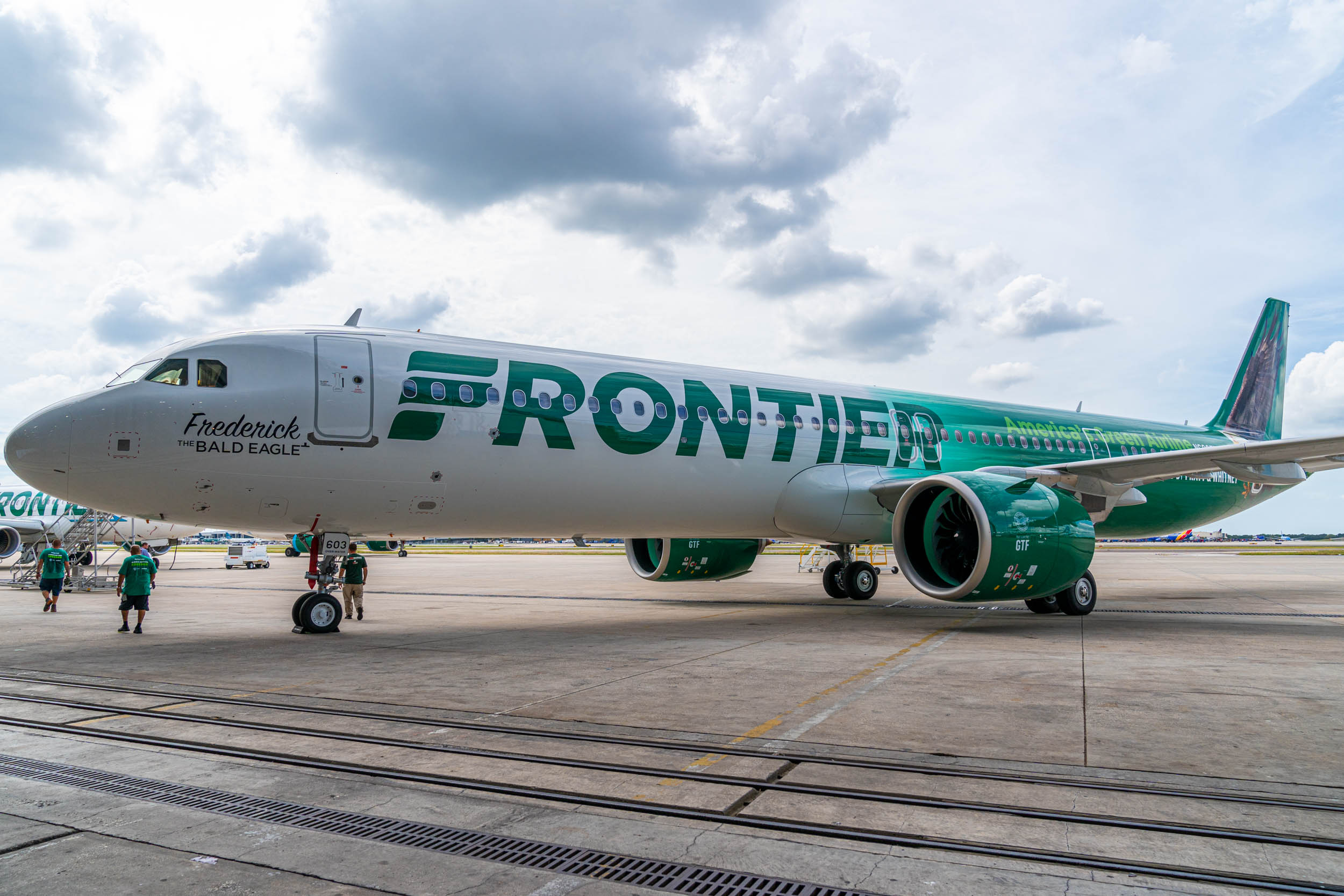 Frontier's most recent status match offer ended on Dec. 31, 2021, and the airline has not announced a new offer. You can, however, fill out this registration form to receive a notification if that changes.
In the past, Frontier has even offered matches to those with hotel elite status.
Related: I was offered top-tier airline elite status for $499 — here's why
Hawaiian Airlines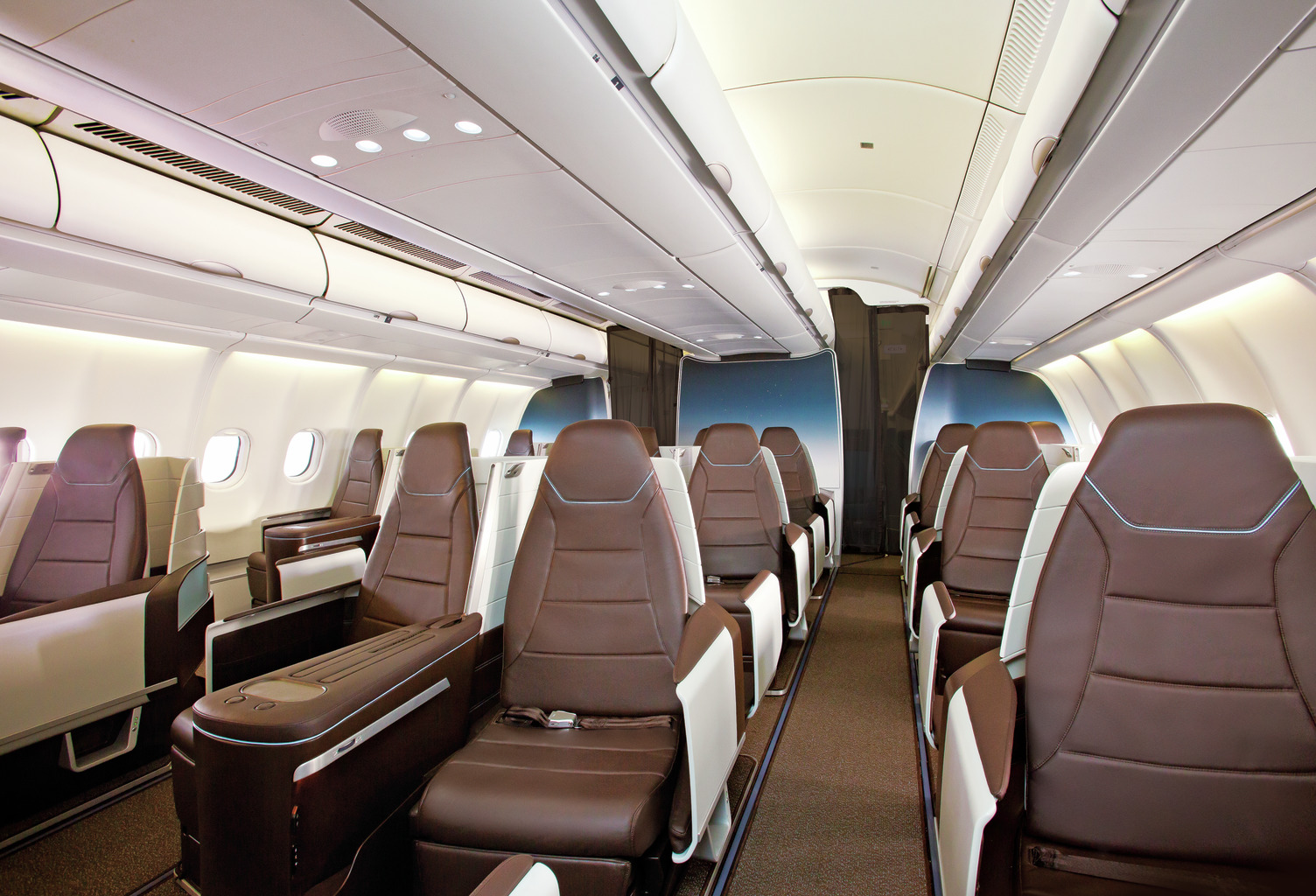 While not publicly advertised, HawaiianMiles has historically offered status matches up to top-tier Platinum status on a case-by-case basis via its online contact form.
Hawaiian Airlines requires two things:
Proof of current elite status.
Documentation of flights completed that earned the elite status, including flight activity to at least one of Hawaiian's destinations.
Matches are good for one calendar year from the time of upgrade.
Related: How to upgrade your seat on Hawaiian Airlines
JetBlue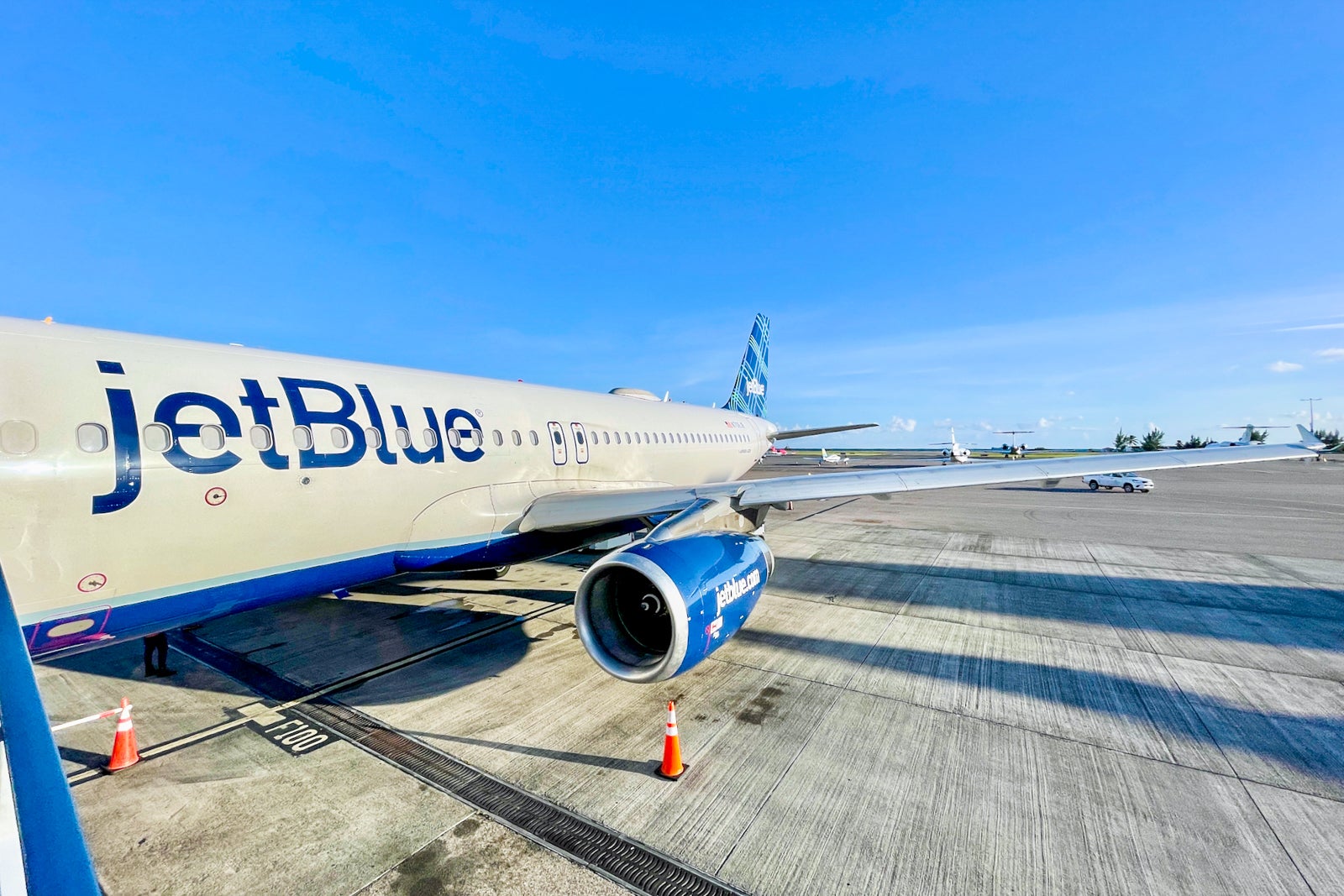 There are currently no status match or challenge options for JetBlue. However, you can earn Mosaic status by spending $50,000 annually on the JetBlue Plus or JetBlue Business Card.
The information for the JetBlue Plus and JetBlue Business cards has been collected independently by The Points Guy. The card details on this page have not been reviewed or provided by the card issuer.
Related: What is JetBlue elite status worth?
Southwest Airlines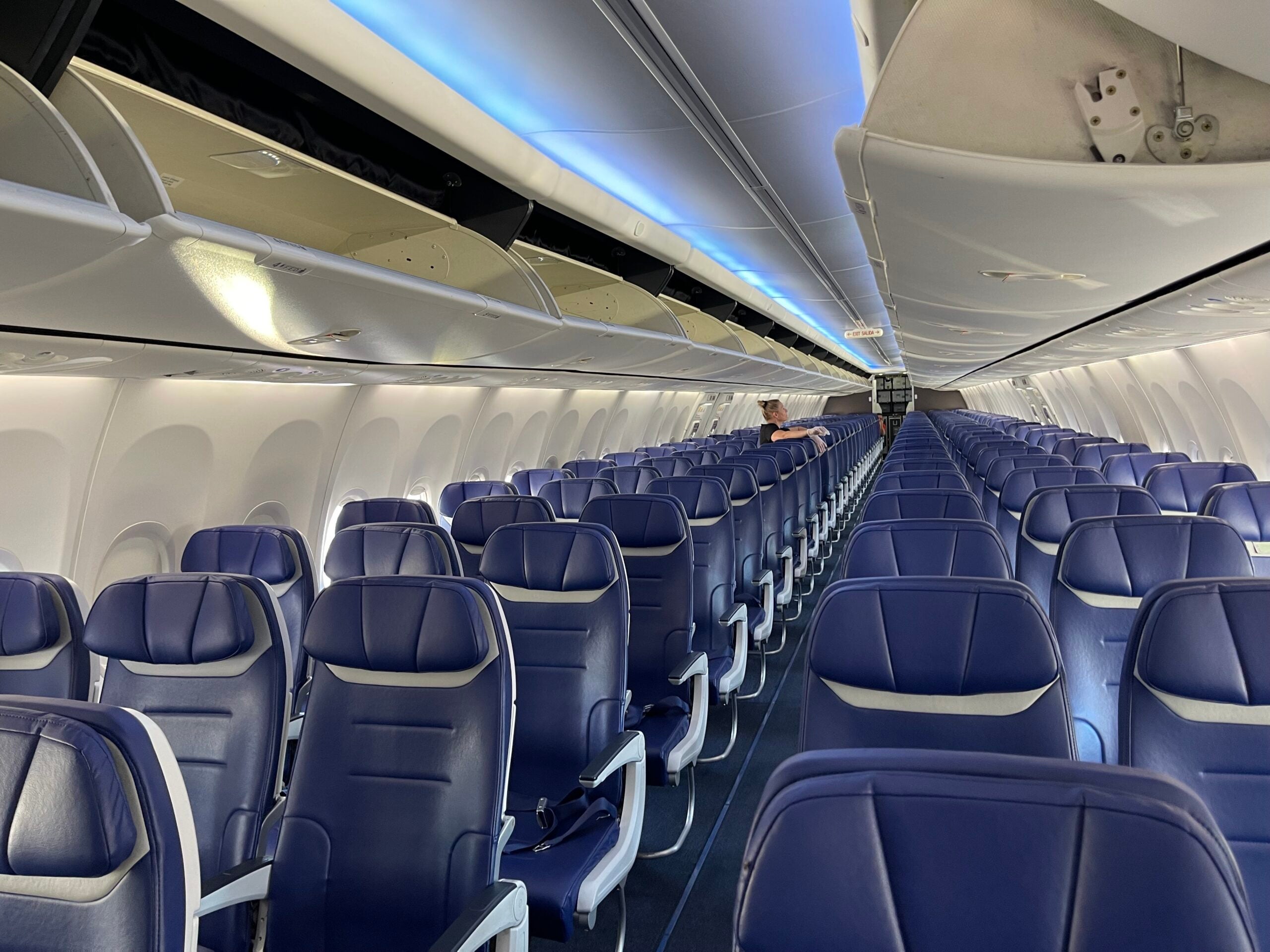 It used to be difficult to find the Southwest status match and challenge programs; you would have to call and find an agent who knew the programs existed. However, the airline has now brought the programs out of the shadows and displays all the terms and conditions on its website.
You'll need to have status with another domestic airline to be eligible to match to Southwest A-List status, but it appears any status will do. To start the process, email your full name, Rapid Rewards account number and proof of elite status to southwest.statusmatch@wnco.com.
Once the request is processed, you'll receive promotional A-List status for 90 days. According to Southwest, this typically happens within 12 business days of submission.
To extend your A-List status for an additional 12 months, you must book and complete three qualifying round-trip flights (or six one-ways) within 90 days. Flights must be revenue fares, not award tickets. Current A-List members with expiring status are not eligible for status match.
Note that the terms and conditions state you must book and complete your flights during the 90-day period, so existing bookings theoretically won't count. However, since Southwest makes it easy to cancel and rebook flights without penalty, you should be able to turn existing bookings into new ones without too much trouble as long as the fare hasn't increased.
The Southwest status match is available to you if you haven't received promotional A-List status in any program — including a status match and challenge — within the last 12 months.
Related: What is Southwest elite status worth?
Spirit Airlines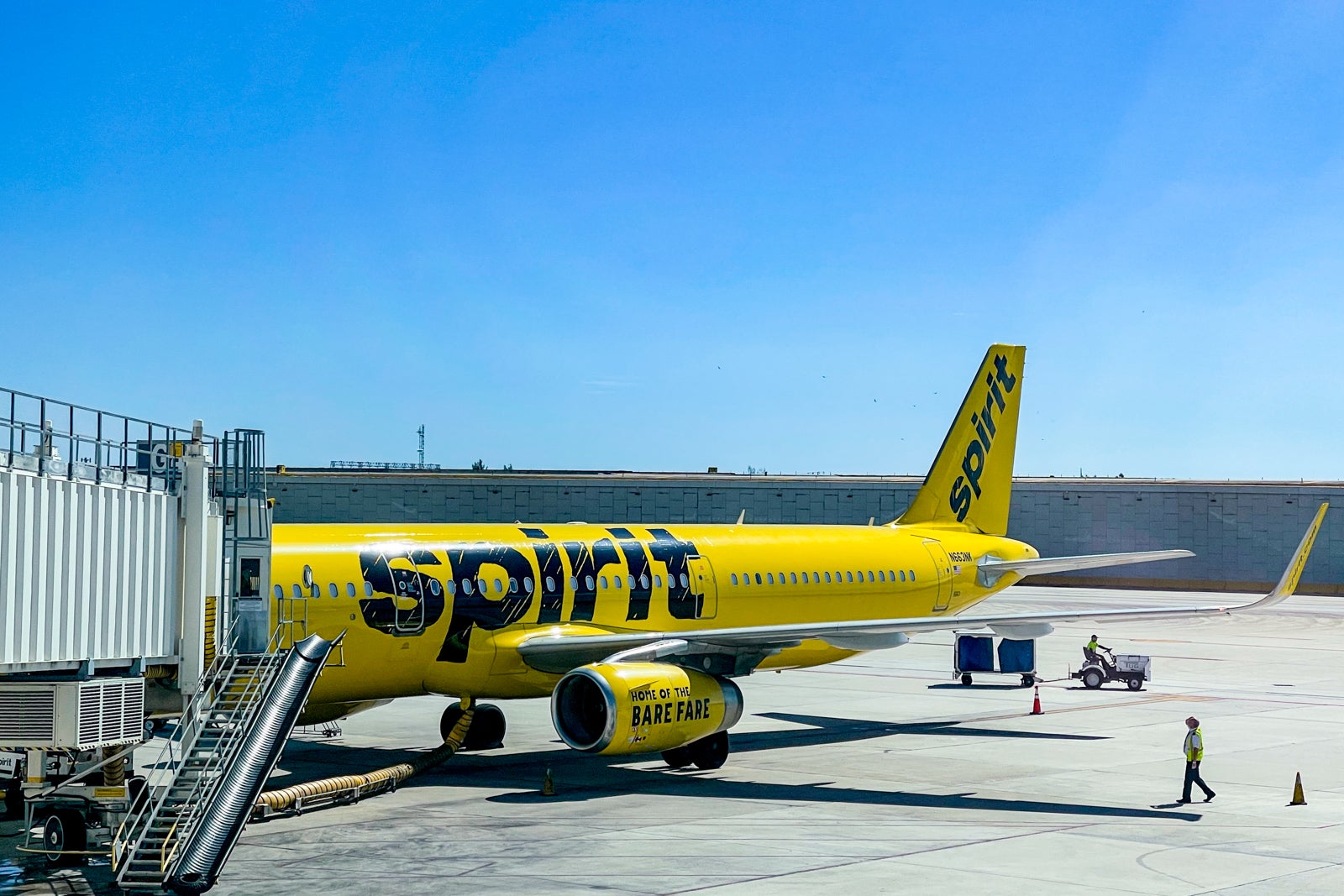 Those with existing elite status on many U.S. carriers are eligible for a 90-day status match to Spirit's Silver or Gold tiers, depending on their existing elite status.
Here's a look at elite statuses that are eligible for Spirit's status match:
| | | |
| --- | --- | --- |
| Airline | Silver status match | Gold status match |
| Alaska. | MVP. | MVP Gold and MVP Gold 75K. |
| American. | Gold. | Platinum, Platinum Pro and Executive Platinum. |
| Delta. | Silver Medallion. | Platinum, Gold and Diamond Medallion. |
| Frontier. | Unclear, error on Spirit's website. | N/A. |
| Hawaiian. | Gold. | Platinum. |
| JetBlue. | N/A. | Mosaic. |
| Southwest. | A-List. | A-List Preferred and Companion Pass. |
| United. | Premier Silver. | Premier Gold, Platinum and 1K. |
You can extend your status by fulfilling the following requirements in the 90-day window:
Free Spirit Silver: Earn 500 SQPs by flying Spirit or spending on a cobranded credit card.
Free Spirit Gold: Earn 1,250 SQPs by flying Spirit or spending on a cobranded credit card.
It might be worth enrolling in this status match if you have an upcoming trip with Spirit. Both Silver and Gold elite members receive a host of waived fees, such as free seat selection, priority boarding and same-day standby. You're even eligible for a free checked and carry-on bag at the Gold level.
You can register for this status match on Spirit's website.
Related: Everything you should know before flying Spirit Airlines
United Airlines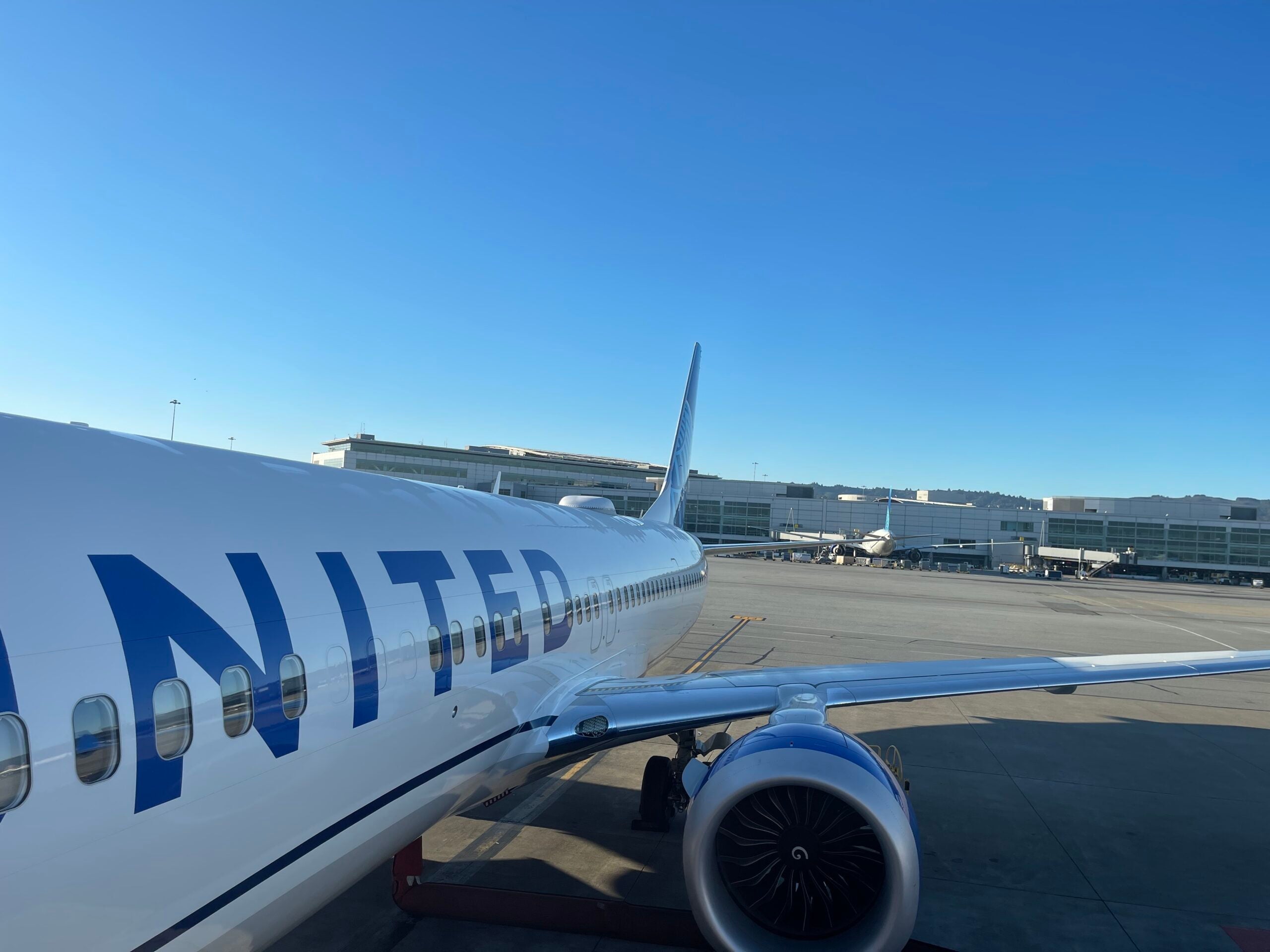 United launched its MileagePlus Premier Status Match Challenge promotion in early 2023. Here's a look at what your airline status would translate to in United MileagePlus. According to United's website, this is only a partial list. A full list is available on the Premier Status Match Challenge form:

After enrollment, members have 120 days to earn a set number of Premier qualifying flights and Premier qualifying points to extend their elite status. These members hold temporary status during the challenge period. Once requalified, the member's elite status is valid through January 2025.

Challenges are limited to once every five years per MileagePlus account.
Related: What is United Airlines elite status worth?
Virgin Atlantic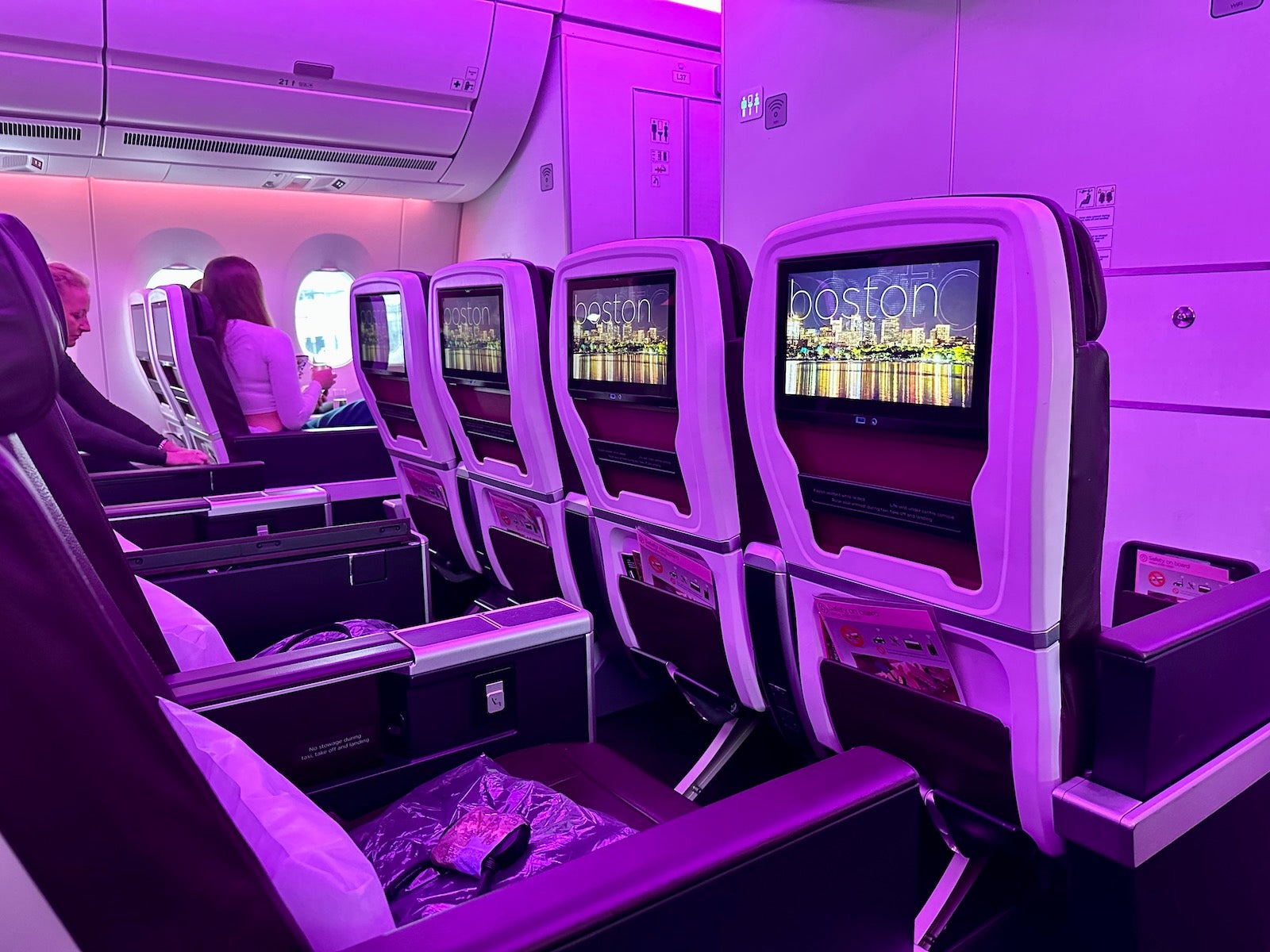 Virgin Atlantic offers a publicly available status match to select competing program members.
Depending on your existing status tier, you're eligible for an instant match to either Silver or Gold status. However, those who match to Gold must have a future paid flight booked in Upper Class or premium economy to be eligible. Meanwhile, those matching to Silver must have a flight booked in any cabin to be approved for a match. Once approved, your status match will be valid for 12 months.
Here's a look at what programs and status tiers are eligible:
| | | |
| --- | --- | --- |
| Loyalty program | Silver match | Gold match |
| American Airlines AAdvantage. | Platinum Pro. | Executive Platinum. |
| British Airways Executive Club. | Silver. | Gold. |
| Cathay Pacific Marco Polo Club. | Gold. | Diamond. |
| El Al Matmid. | Gold. | Platinum. |
| Hong Kong Airlines Fortune Wings. | Silver. | Platinum or Gold. |
| Iberia Plus. | Oro. | Platino. |
| Lufthansa Miles and More. | Senator. | Hon Circle. |
| Pakistan International Airline. | Sapphire. | Diamond. |
| Scandinavian Airlines SAS Eurobonus. | Gold. | Diamond. |
| Singapore KrisFlyer. | Silver. | Gold. |
| South African Voyager. | Silver. | Gold or Platinum. |
| United MileagePlus. | Premier Platinum. | Premier 1K. |
Once your status is upgraded, you'll enjoy your status for 12 months. Here's what you have to earn in the 12 months to retain your status:
Silver: 400 tier points.
Gold: 1,000 tier points.
Those with Virgin Atlantic receive various benefits when flying with the airline and its partners. On Delta flights, Gold members receive Comfort+ seats, lounge access on select flights, priority baggage and other benefits. Plus, they receive benefits on Air France, KLM, Singapore Airlines, Air New Zealand and Virgin Australia. Benefits should be available on more SkyTeam airlines once Virgin Atlantic officially joins the alliance later this year.
Related: The ultimate guide to Virgin Atlantic Flying Club
Bottom line
Airlines typically use a match or challenge to lure elite customers (who represent a significant revenue source) away from the competition. However, that doesn't mean we, as customers, can't benefit from these opportunities as well. Status matches and challenges can be a great way to start with status if you move to a hub where your favored airline doesn't fly.
Additionally, they provide a shortcut to great perks and cost-saving measures such as waived fees. It could even make sense to undertake a challenge to enjoy benefits for one specific (likely international) trip.
That said, make sure you understand all the terms and conditions of a status match or challenge before you apply, and be sure you can meet the requirements before submitting your request. Also, don't forget to check for match or challenge opportunities with foreign carriers that could provide alliance elite status for lounge access or increased baggage capacity on domestic airlines.
If your existing status is expiring soon, make sure to submit your status match request before your existing elite status expires.
Additional reporting by Ehsan Haque, Richard Kerr, Andrew Kunesh and Kyle Olsen.
No tags for this post.